Data Deletion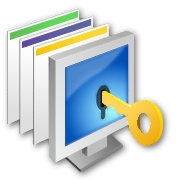 We offer you the refurbishing and professional disposal of IT- and telecommunication equipment. This includes:
Workplace computers (Desktop, Tower, etc.)
Portable computers (Laptops, UMPC, PDA, etc.)
Network control systems (Server, Printserver, WLAN etc.)
Network devices (Thin Clients, NAS etc.)
Telephone systems (Siemens Hicom & HiPath, Telekom Octopus, Alcatel)
Telephones (Siemens Optiset & OpenStage, Telekom Octophon & Sinus a.m.m.)
IT- and telecommunication equipment can contain data storage. In the interest of resale, we strive to maintain the functionality of data storage such as hard drives.
Data Privacy in Practice
Conventional deletion generally moves Files into a virtual recycling bin, the reconstruction of these files is extremely simple even for the most unexperienced layman. Even the irrevocable deletion of files merely causes the removal of the entry within the File Allocation Table in the respective file system. The actual files remain untouched and can be recalled with special software. The same applies to the formatting of data carriers. Hereby, the organization structure of the data storage is simply restructured. The saved data will remain. Especially by magnetic data carriers such as hard drives, residual magnetization remains. This also allows the reconstruction of earlier data.
The stored data on data carrier may contain confidential or sensitive information about the previous owner. Therefore we offer you a safe and irreversible neutralization of this data. We achieve this with a special procedure for the deletion of data and Folders. Hereby, each individual storage unit is repeatedly filled with random data. The remnants of formerly stored information is irrevocably lost. The number of overwrites and the patterns of the hereby used deletion data depend on the applied safety standards.
Have questions? We are happy to help!